Baron Therapy's Therapeutic Private School Program
As a parent, you know how important education is for your child. Yet school can be a source of intense frustration for children with special needs. It can be heartbreaking to see a child fall behind in school when they are so eager to excel. In many cases, public schools and even most private schools in our area can't give your child the personal attention and customized assignments they need.
This is where West Rock Academy comes in. Our therapeutic private school program is designed to teach your child in a school-like setting while learning important life skills as well! Our teaching staff is dedicated to helping your child reach his or her full potential in academics and life.
Your Child's Therapeutic Private School Program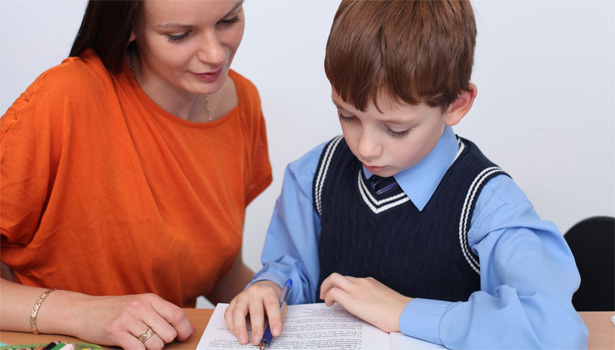 Your child's program will be customized to his or her needs and preferences. Academics may follow your the district's curriculum or be specially designed by our team, whatever works best for your child. We combine your child's education with our successful and fun speech and language therapy and occupational therapy. The class schedule is flexible. We will work with you on what is best for you and your child. 
Your child's team includes you, the parent or caregiver, along with our team of professionals. If needed we also involve outside providers and the child's school district personnel.
How to Apply
Because of the dedication and resources involved in this special education school program, only a small number of children who qualify for the West Rock Academy program are accepted. This helps us maintain the highest standards and quality of care. Children who are candidates may enter the program at any time of the year.
We would love to help your child reach his or her full potential. We are here to help your child love to learn, and become a happy and independent student!
If you would like more information on the West Rock Academy program, or would like to see if your child qualifies, please contact our owner: Lisa R. Baron, MS, CCC/SLP, at (203)387-1401 or fill out the contact form below. We look forward to talking with you!